We are looking for licensees.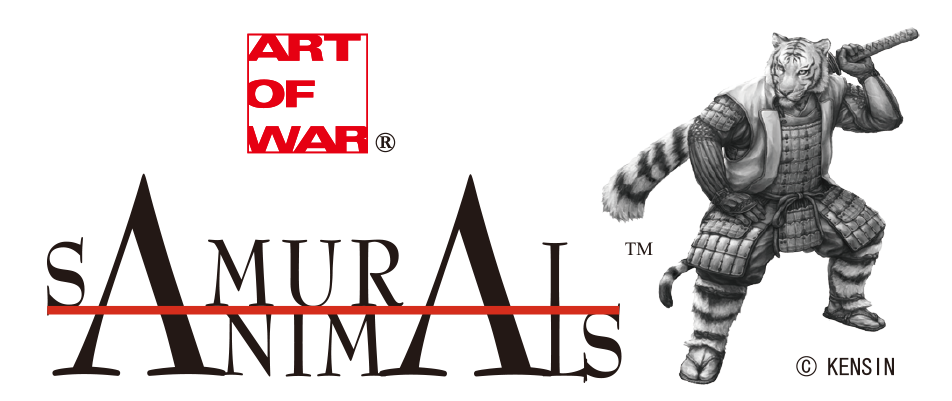 A licensing property that appeals to a wide range of age groups
SAMURAI ANIMALS™ is a historical saga not only for children but also for adults. Breaking away from the usual stereotype of associating characters just with women and children demographic groups, attention has been paid in the creative development of every SAMURAI ANIMALS™ character to ensure a level of authenticity and outstanding design never seen before. This ensures SAMURAI ANIMALS™ appeals to all demographic groups to create a wide fan base.
Licensees' Freedom to Create
The SAMURAI ANIMALS™ property concept permits creative flexibility, even allowing licensees to create their own new original sub-characters. The world of SAMURAI ANIMALS™ is set in a timeless domain that is neither the past, the present nor the future. Therefore the possibilities for SAMURAI ANIMALS™ are countless and the potential is infinite.

Licensing partners will give SAMURAI ANIMALS™ a fresh impetus and support its growth into a world-class property.

We welcome your licensing enquiries and business proposals about SAMURAI ANIMALS™. Please contact us at:

Contact
LICENSING AWARD
KENSIN's original property, SAMURAI ANIMALS™, was nominated as one of five finalists in the 2015 Best Character or Toy Brand Program of the Year category, alongside other nominated world-famous properties from licensors such as Marvel Entertainment/Walt Disney Company, Hasbro and Sanrio.

The credo for SAMURAI ANIMALS™ is "The Battle for Justice" – whilst this was more of a "Battle for Awards", and Samurai Animals did not win the highly-coveted award (which went to My Little Pony from Hasbro), KENSIN achieved well-deserved recognition for SAMURAI ANIMALS™ as a finalist against strong competition from much larger brands.
Product Categories
(1) Games
(2) Publishing
(3) Toys
(4) Stationery
(5) Accessories
(6) Food & Beverage
(7) "Zakka" style personal fashion accessories
Product Sample